About
What do we do
At CrazyHealthInsurance.com we advise you about your health insurance choices. Health insurance has been crazy for a while now. We work hard to take out the craziness so you don't have to deal with it.
Experience
We have over 60+ years of combined experience with health and life insurance in the Southern California area.
Integrity
We have always operated with integrity as our guiding principle. You will find us to be honest, hard working, and an advocate for you and your family.
Reputation
We have a very strong reputation with our clients and insurers alike.
Who we are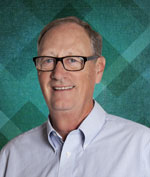 Tom Freker
President and Founder
Tom is a 40 year veteran of the insurance industry. He has been a leader in enrolling families in health and Medicare insurance. He has enrolled over 1000 families in Covered California or direct with the insurance carriers. He represents all major plans and is very good at helping clients with their subsidies.
Denise Anderson Denise Anderson is a 20 year insurance professional and has also enrolled over 1000 families in health plans since the advent of Obamacare. She is also a very productive Medicare agent and a small group wizard. Denise works in her Los Alamitos office and can be reached at 562 795 9201.
"I am so glad I found Tom! He really helped me get the most from my insurance. Trying to navigate disability and Medicare on my own was not working well. Tom made it easy. Now I am very grateful for the insurance he helped me choose."
Julie Ljubenkov